Learn
Let's get started. If you haven't already, get The Grove 3D tree growing software. Download it to wherever you like and follow the Install instructions. When you're all set up, get growing with the Quick Start tutorial.
Learn more about twigs. Use The Grove's twigs, create your own, or even distribute simple leaves. Learn more on Creating and Using Twigs.
The Grove plays well with others. Best of all, The Grove's unique twig system works great in other 3D software. Cinema 4D, LightWave, Modo and 3ds Max all support this system with minimal effort.
If you run into something, the Frequently Asked Questions may well keep you growing.
Features
Growing 3D trees has never been easier and you'll have results within minutes. Yet to learn all the ins and outs of the Grove, click on any of the six main features below. Learn about the many parameters that shape a tree and mimic any tree you come across.
Grow
Bend
Prune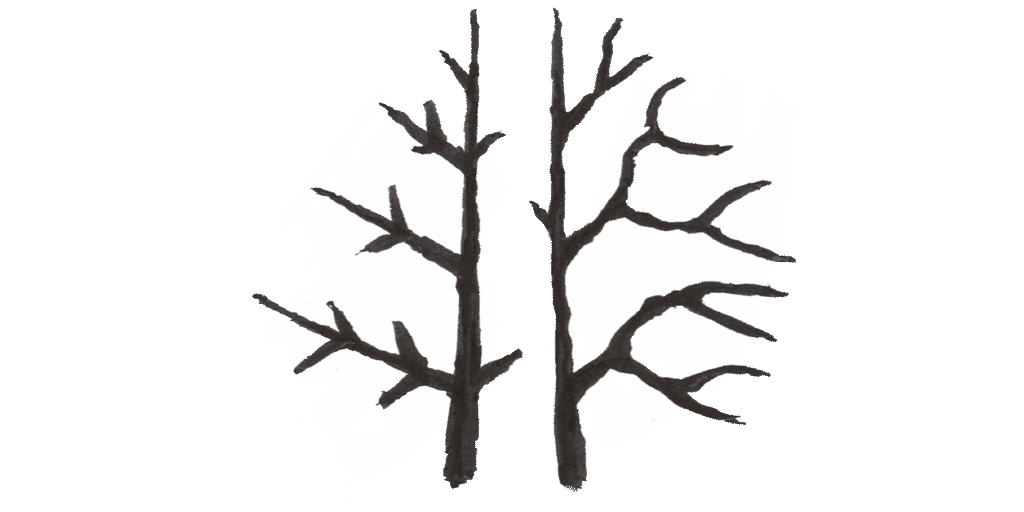 Flow
Interact
Build
Research
Master growing virtual trees by learning the inner workings of their real world counterparts. Trees have evolved to fascinating organisms that have some neat tricks up their sleeves.
How Trees Grow
Although trees are all around us, there are quite some misconceptions on how trees grow. Studying the way in which a real tree grows reveals surprising mechanisms that together evolve these complex plants.
The Golden Angle in Trees
Without a doubt, the most popular mystery in art and nature is the golden section. This "divine" proportion seems to pop up in everything from sea shells to roman architecture. Trees are…