Paper birch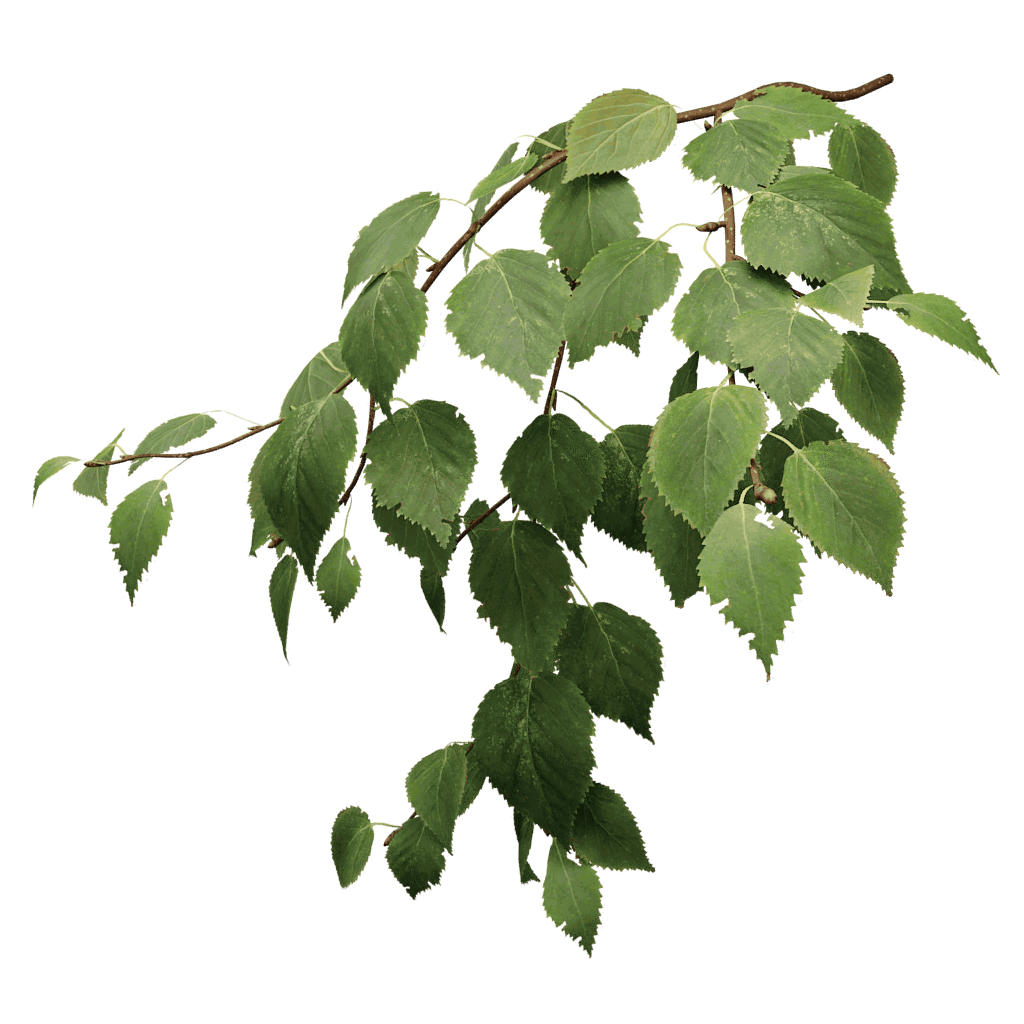 Betula papyrifera – Paper birch, White birch
Tree description
Paper birches wear a very attractrive white bark, with flaky white sheets resembling sheets of paper. The Paper Birch is the North American equivalent of the Eurasian Silver Birch. Their leaves are quite large when compared to the Silver Birch, and its bark even whiter. Its fall color is an intense yellow.
This twig was made in early fall. The donor tree was a perfect example to show the individual nature of twigs. Some of the twigs were still in summer mode, while others were in full autumn splendor. Neighboring trees each had their own ratio of fall to summer twigs, adding a nice variation to the scene.
This twig consists of three variations. Full summer, half fall and full fall color. Mix them up and add beautiful colors to your renders.
Tree character
To grow a good Paper Birch, use the Silver Birch quick start preset. Because this twig already includes leaf bending, and Paper Birches are less drooping than Silver Birches, lower the leaf weight to 0.0. And you're set!
What you get
Effortlessly grow majestic 3D trees using the Grove's twig 3D models. Twigs attach to trees grown with the Grove 3D tree growing software, adding incredible detail and realism. Twigs are modeled to scale from actual trees. Textures are captured with correct color and reflectance.
Included is a Blender (.blend) file and texture maps. The twig is materialized and ready to render in Blender's Cycles render engine. Using Blender's support for several file formats, you can grow your tree and export it to your preferred application for rendering. Please read Build for details about exporting.