Tulip tree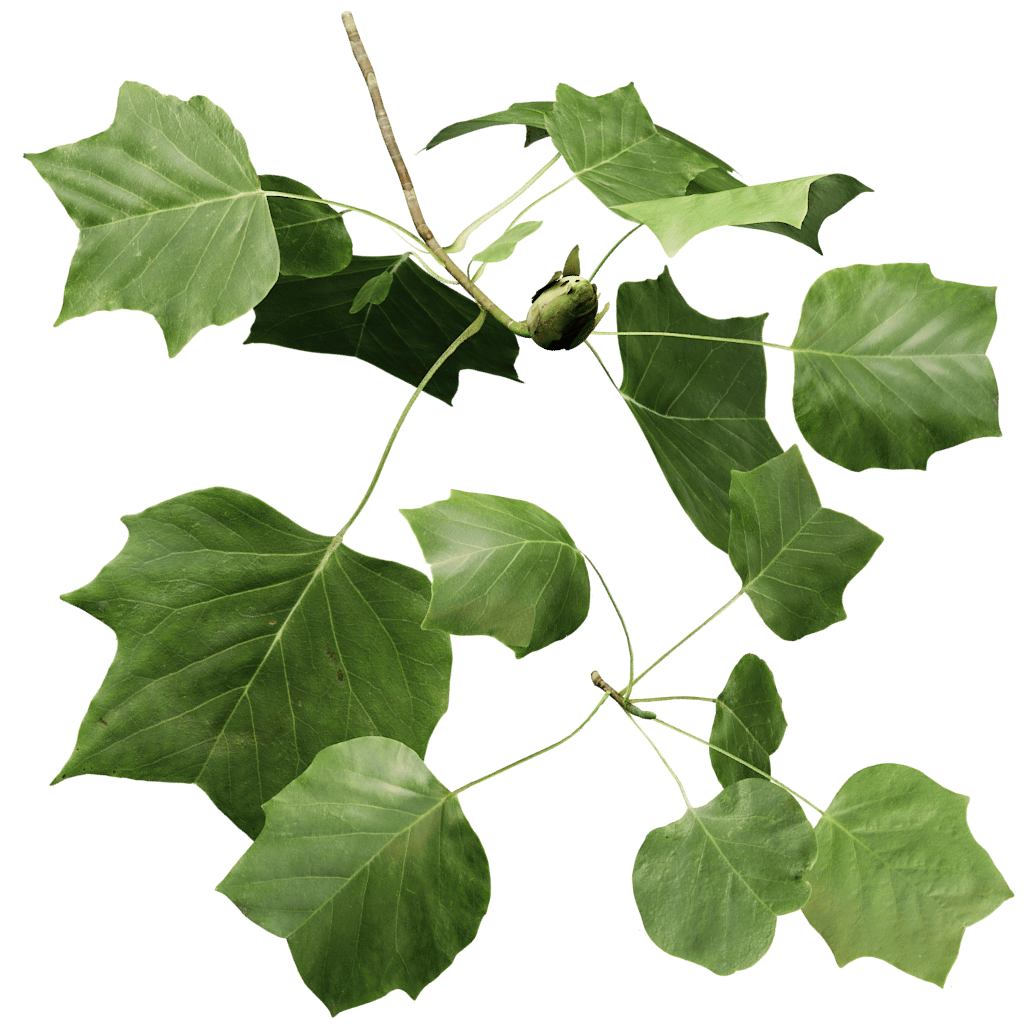 Liriodendron tulipifera – Tulip tree
Tree description
Despite its tropical appearance, the tulip tree endures harsh winters and prefers the climate of the Northeastern United States, from where it originates. It has big flowers resembling tulips, and it comes as no surprise that it's closely related to magnolia's. Unlike magnolia's however, tulip trees are not at all shrublike, their immense posture dwarfs even oak trees. This twig was created from a tree in late summer, when the flower had long gone and turned into a tall pointy fruit.
This is a set of two twigs, one lateral twig and the other an apical twig with the bigger leaves and the fruit. Together they beautifully capture the essence of the tulip tree.
Tree character
Start with the black alder preset. Tulip trees are often used as ornamental trees in city parks, their base being trimmed up to a height of about 4 meters. The twigs are quite hefty and weigh down the branches. Up the leaf weight to 0.1.
What you get
Effortlessly grow majestic 3D trees using the Grove's twig 3D models. Twigs attach to trees grown with the Grove 3D tree growing software, adding incredible detail and realism. Twigs are modeled to scale from actual trees. Textures are captured with correct color and reflectance.
Included is a Blender (.blend) file and texture maps. The twig is materialized and ready to render in Blender's Cycles render engine. Using Blender's support for several file formats, you can grow your tree and export it to your preferred application for rendering. Please read Build for details about exporting.