Sweet chestnut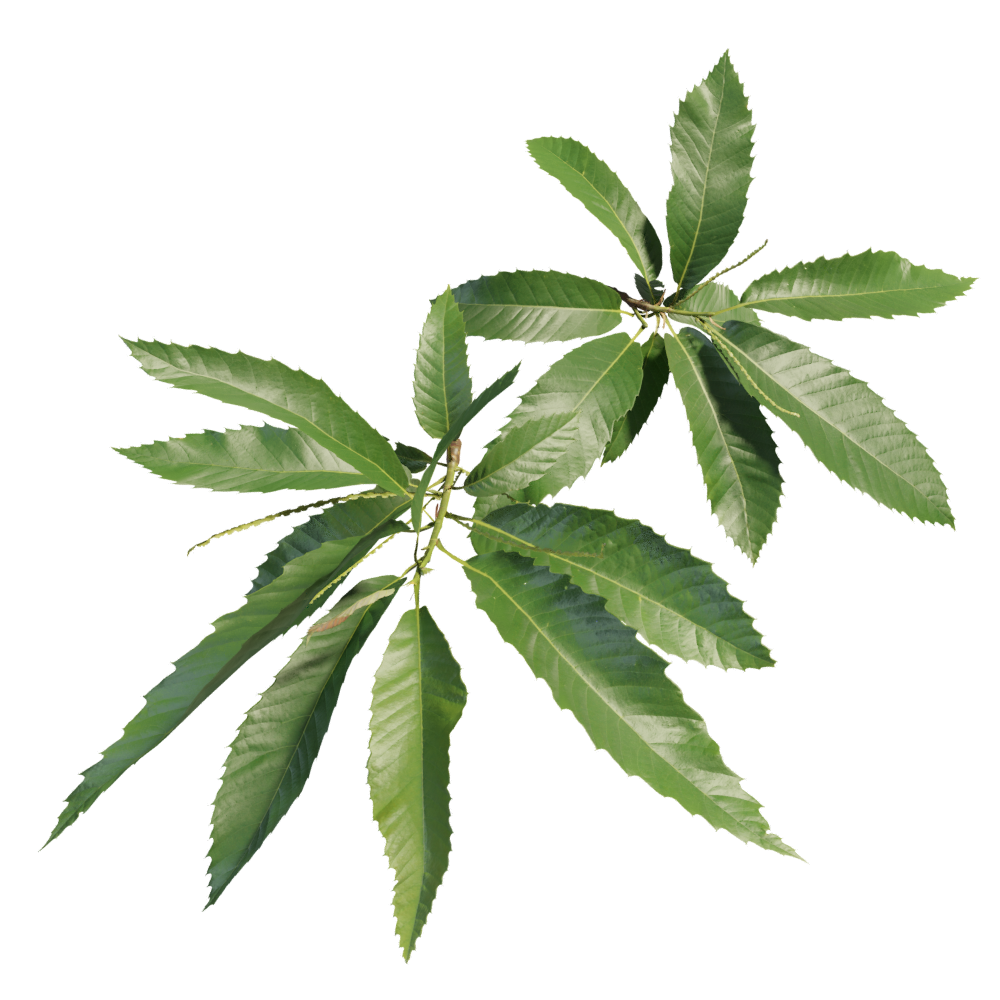 Castanea sativa – sweet chestnut, chestnut
Tree description
Sweet chestnuts are a proud member of the beech family. It produces the well known chestnuts, an edible fruit. Not to be confused with the horse chestnut, which is NOT edible and not related. This twig was modeled at the end of spring, just before flowering. The flower catkins are already forming. In summer, its leaves will become darker.
Tree character
To grow a sweet chestnut, the black alder preset included in The Grove will give great results. Use this twig as an apical twig and you will get an awesome, lush tree. Leave the Lateral Twig field empty.
What you get
Effortlessly grow majestic 3D trees using the Grove's twig 3D models. Twigs attach to trees grown with the Grove 3D tree growing software, adding incredible detail and realism. Twigs are modeled to scale from actual trees. Textures are captured with correct color and reflectance.
Included is a Blender (.blend) file and texture maps. The twig is materialized and ready to render in Blender's Cycles render engine. Using Blender's support for several file formats, you can grow your tree and export it to your preferred application for rendering. Please read Build for details about exporting.