Pacific silver fir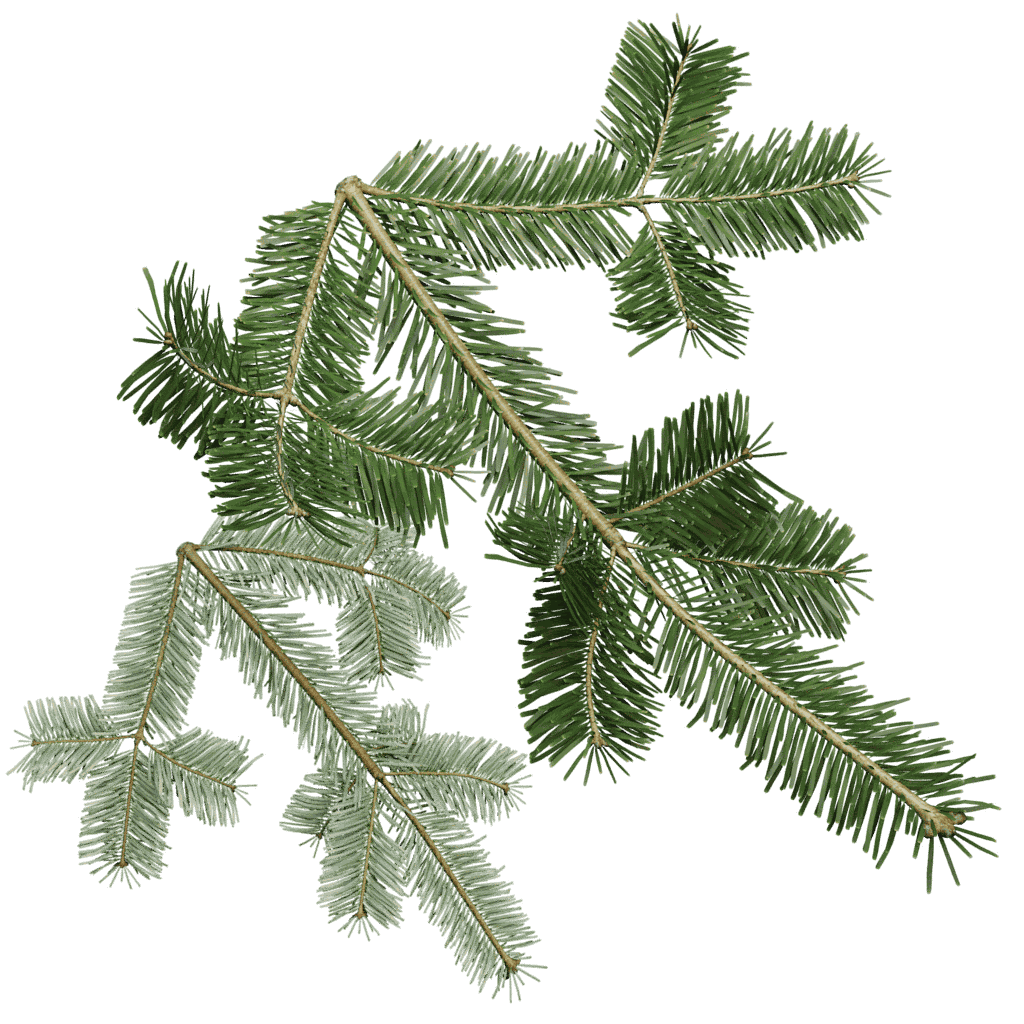 Abies amabilis – Pacific silver fir
The silver fir originates from the Pacific Northwest. Fir trees are the furry part of the spruce family. Instead of spiky tips, the leaves (needles) are rounded and soft to the touch. And they are quite numerous too, this twig has over 2000 leaves! They weight down the branches considerably. The top side is an intense glossy green, while the bottom is exceptionally silvery white.
What you get
Effortlessly grow majestic 3D trees using the Grove's twig 3D models. Twigs attach to trees grown with the Grove 3D tree growing software, adding incredible detail and realism. Twigs are modeled to scale from actual trees. Textures are captured with correct color and reflectance.
Included is a Blender (.blend) file and texture maps. The twig is materialized and ready to render in Blender's Cycles render engine. Using Blender's support for several file formats, you can grow your tree and export it to your preferred application for rendering. Please read Build for details about exporting.