Black alder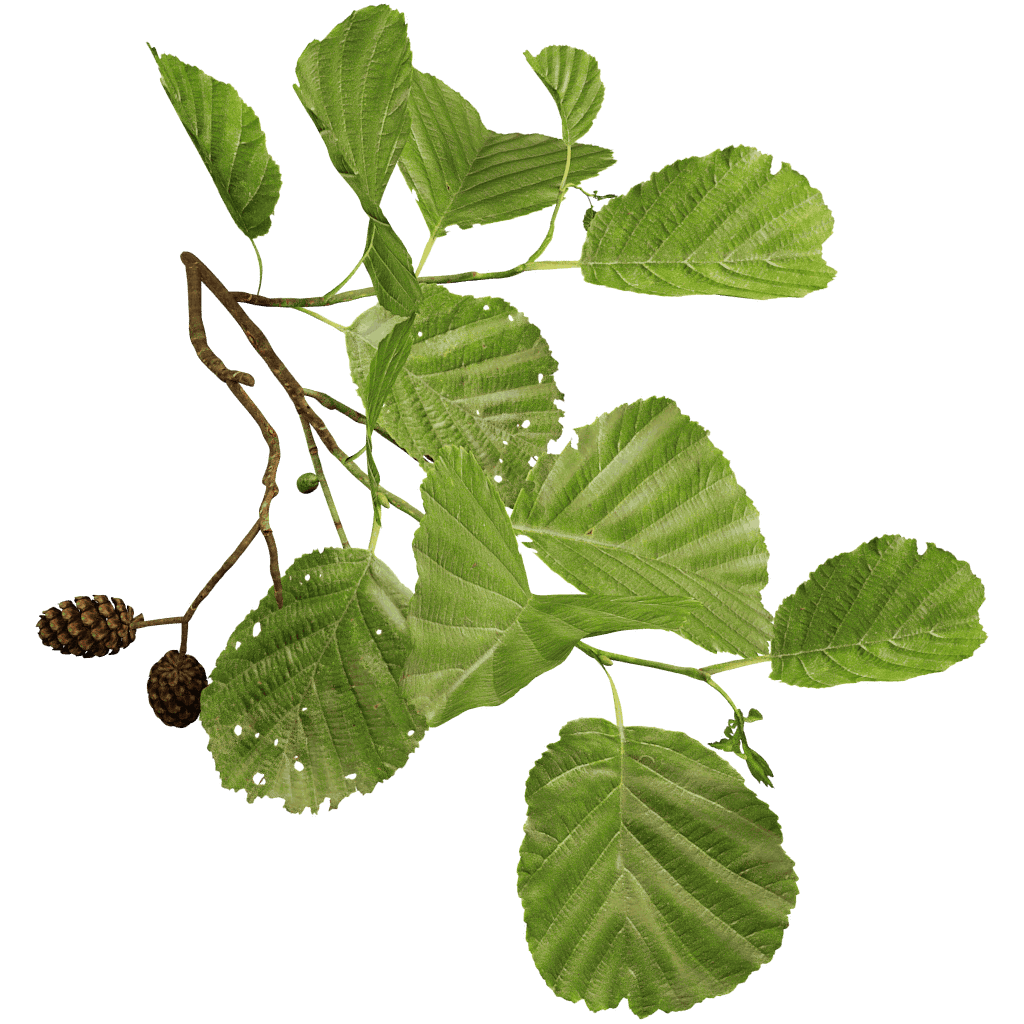 Alnus glutinosa – Black alder, common alder, European alder.
Tree description
Alder trees are often found on waterfronts and are full of insect life. If growing at the right place, an alder tree can grow into a beautiful conical shape.
An alder tree grows both male and female catkins on the same tree. The catkins appear before the leaves and make the tree easily recognisable. The female catkins turn to wood like conifer cones and stay on the tree for a couple of years, adorning the tree even in winter.
Tree character
The settings for growing the perfect black alder 3D tree are included in the Grove as a Quick Start preset. Its conical shape comes from a combination of favoring current branches, favoring the crown, and a high branching loss. Alder twigs are quite brittle and easily break.
What you get
Effortlessly grow majestic 3D trees using the Grove's twig 3D models. Twigs attach to trees grown with the Grove 3D tree growing software, adding incredible detail and realism. Twigs are modeled to scale from actual trees. Textures are captured with correct color and reflectance.
Included is a Blender (.blend) file and texture maps. The twig is materialized and ready to render in Blender's Cycles render engine. Using Blender's support for several file formats, you can grow your tree and export it to your preferred application for rendering. Please read Build for details about exporting.